Youth Group Outings
*Groups of 15 or more required. Suitable for all ages!
DISCLAIMER: Packages are available Monday – Thursday (all day) & Friday (until 5pm). All packages require a minimum of 15 paid guests, a signed contract & deposit for the group event. Prices listed exclude tax & gratuity. Tax exempt groups must provide a copy of status at the time of booking; no taxes can be removed the day of the event. Packages are subject to change without notice.
Want more information? Work with our Event Planning Team and design your perfect event today!

Let our Party Planners help make your celebration a success! We will respond within 1 – 2 business days.
NOTE: Reservations are not scheduled by sending this request. Our Event Planning Team will contact you to help plan and reserve your party.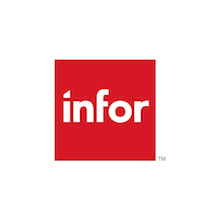 Add On More Food, More Activities and More Games to any package and save!
EXTRA Fun Add-Ons!
Attractions
Food & Drink

$7

/ per
One Virtual Reality Experience

$4

/ per
One Slice of Pizza and a Soft Drink

$7

/ per
One Full Motion Immersive Qube Thrill Ride

$6

/ per
Two Slices of Cheese Pizza and a Soft Drink
Starting at

$50

/ per
One Hour Reserved Event Space

$7

/ per
Two Slices of Pepperoni Pizza and a Soft Drink
Party Platters – Serve 8 – 15 Guests!
In The Game Platter | $45
Kickin' Wing Platter & Fries | $45
Cheeseburger Slider Platter | $40
Chicken Tenders & Fries | $45
Fresh Brownie & Cookie Platter | $35
Beverage Options
Fountain Soft Drink | $3.89 / Person
Fountain Pitcher | $7 / Each

COMPANY EVENTS, VENUE BUYOUTS, AND EVERYTHING IN BETWEEN.

The kids don't get to have all the fun! Wherever you are in your life, whatever you are celebrating, In The Game will bring the fun and joy to your event.
Work with our sales team to create a custom package or reserve the entire venue! We will design a banquet menu, beverage service and cocktails, full bar or drink tickets, private spaces – or whatever else you need! All around your needs. Speak with us today!
SNEAK A PEAK AT SOME OF OUR GREAT PACKAGES! ⤵️
Or Design Your Own Dinner! Breakfast and Lunch service also available! Speak with the Event Planning Team for details.
Banquets are prepared for buffet-style service. Banquets require the use of a private event space or room rental. Banquet Service is for a minimum of 20 guests. All banquets include unsweetened Iced Tea. For a complete list of options and pricing, including room availability, contact the Event Planning Team using the form or phone number on this page.
OR FILL OUT THE FORM TO DOWNLOAD OUR COMPLETE BANQUET GUIDE:
"*" indicates required fields