PLAN YOUR OWN UNIQUE ADULT BIRTHDAY PARTY!
Don't Let the Kids Have All the Fun!
It's the most important day of the year – your birthday! The time has come to celebrate in style with perfectly poured drinks, delicious food and the most exciting games in town! Looking for the best adult birthday party ideas? There's no better way to celebrate a birthday than with a party at In The Game Liberty Center. You invite the friends and get ready to have the time of your life.
Enjoy Food, Friends, & Fun!
Get In The Game with our all new group package:
EAT WELL,

PLAY BIG

PACKAGE
Perfect for a group of 8 – 12. Celebrate in a BIG way!
Package Includes:
2 – Kickin' Wing Platters
1 – Cheeseburger Slider Platter
1 – Mozzarella Cheese Stick Platter
2 – Tortilla Chip & Queso Platters
3 – Pitchers of Soft Drinks
10 – Play Cards Loaded with 40 Play Credits Each
2 Hours – Reserved Event Space
Value: $345 – You Pay: $259!
Requires reservation in advance. Speak with our Event Planning Team today!
Call our Event Planning Team now at (513) 717-3650 to get started, or fill out our form and we'll be in touch.
Let our Party Planners help make your celebration a success! We will respond within 1 – 2 business days.
NOTE: Reservations are not scheduled by sending this request. Our Event Planning Team will contact you to help plan and reserve your party.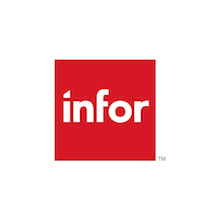 Let's make your party one to remember – You deserve it!